South Delhi Party Raided; Pills, Liquor Seized | Delhi News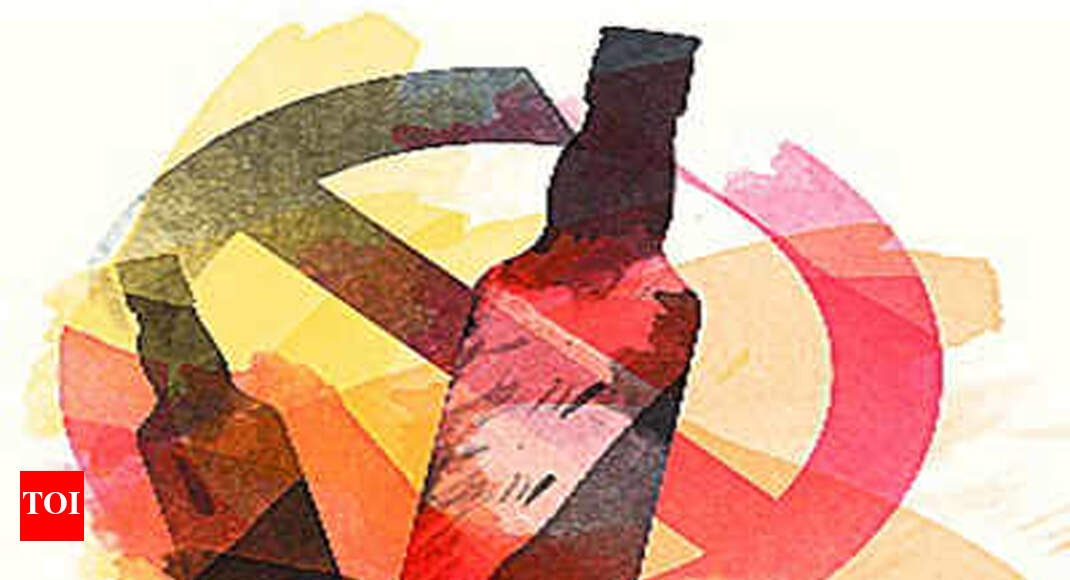 NEW DELHI: South Delhi police and the excise department raided a farmhouse in Chhatarpur and allegedly seized illegal liquor from a party. The police teams found that the organisers had stocked more than the permissible limit of liquor.
Police said information was received about violation of liquor licence rules and suspected supply of drugs at a party at Dhan Mill Compound in Chhatarpur.
Cops also learned that an entry fee was being charged by the organisers.
A joint team of Delhi police and the excise department raided the premises and took a manager, identified as Pulkit Rastogi, for questioning. He claimed that he had a valid liquor licence with which they could serve a limited amount of liquor.
However, officers claimed that the quantity of stocked liquor, which was being distributed among the guests, violated the rules mentioned in the licence.
The organisers had made a makeshift counter to serve the drinks. Many bottles were procured from Haryana.
Subsequently, the team seized more than 50 bottles of foreign beer, vodka, whiskey and scotch. Along with these, they also claimed to have seized 17 dark brown tablets and 20 pink tablets of charas and morphine from Rastogi's pockets. The teams then checked the parked cars and seized approximately Rs 5.4 lakh cash from them. The party coordinator told cops that the money was collected from the entry fees, with different rates for single and couple entry. Also, people were asked to pay extra to buy the contraband.
A case was registered and five people — Pulkit Rastogi, Manish Tomar, Jai Kumar, Piyush Dutta and Nawal Goel — have been arrested.
The police are also looking for the main organisers of the party, who are still absconding.