Delhi: 'robbers' Fire At Tv Crew On Barapullah Flyway | Delhi News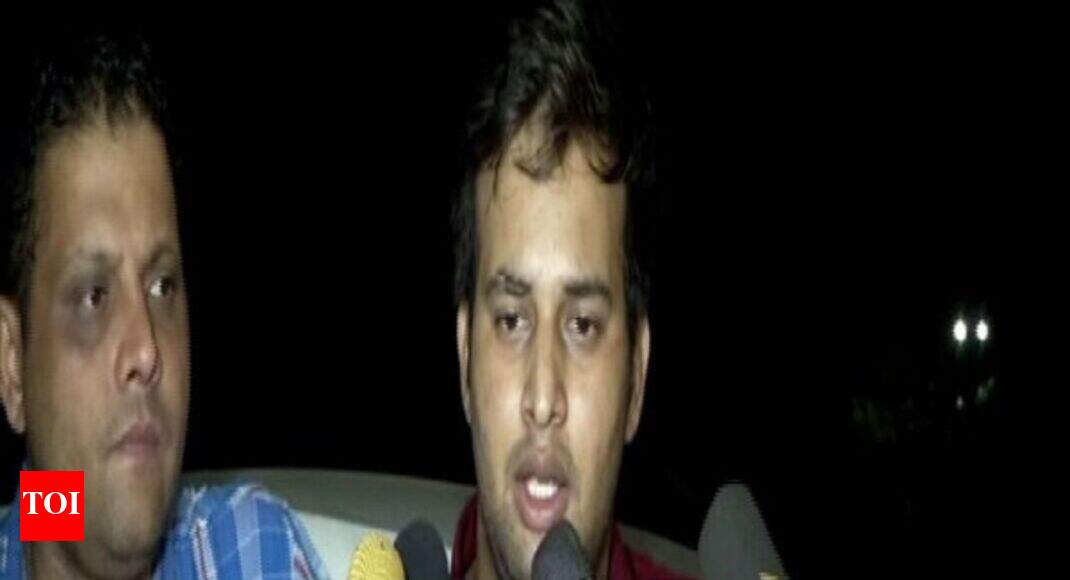 NEW DELHI: A crew of a private news channel miraculously survived a gun attack on the elevated Barapullah flyway early on Sunday when two men on a bike fired three shots at their car, two of which hit the vehicle. Police suspect it was a robbery or carjacking bid. The assailants are yet to be traced.
The news crew, comprising reporter Siddharth Purohit, cameramen Arvind Kumar and driver Chandra Sen, managed to shake off the attackers and reach a police picket near INA, south Delhi. To their shock, the cops on duty allegedly walked away after hearing their ordeal.
Police commissioner Amulya Patnaik has asked the crime branch to investigate the attack and 12 teams have been constituted to crack the case. The three policemen on picket duty at INA have been suspended for not responding to the situation.
The drama unfolded around 1.15am. The crew of ABP News was on its way to cover a murder case near Karol Bagh on Saturday night. They had left their Noida office in a company vehicle, a white Tata Zest.
They were moving on the flyway, near Suchna Bhawan, when two men on a black bike rode up from the right. The criminals signalled them to stop and the driver slowed down thinking they may be asking for directions. However, Purohit spotted a gun in the left hand of one of the riders and raised an alarm.
Reacting swiftly, the driver stepped on the gas and tried to escape from the spot. However, the men started to fire. The driver zigzagged on the road in an attempt to dodge the bullets and stopped only after spotting three policemen at a picket near INA.
"We narrated the incident to the cops to which they started clicking photographs of the bullet marks. They were spoke of jurisdiction before walking away, saying their duty had ended," Purohit told TOI.
The victims were in for more anxious moments as no PCR van personnel reached them for close to half an hour after they had dialled 100. The crew said they had to make two calls to get a response. An enquiry has been launched to probe this lapse as well.
Police's handling of the shooting came under further controversy as they initially registered a case under the section of attempted robbery and Arms Act. It was only after a protest that police added section 307 (attempted murder) of the IPC. Senior officers explained that the initial section was invoked on the basis of the statement given by the complainants. When they gave a fresh statement, more sections were added.
Cops have also prepared a sketch of one of the suspects based on the description provided by the TV crew. It has been shared with all units, who have been asked to generate intelligence on the suspects. The special cell is also pitching in with technical surveillance expertise, sources said.
In the @abpnewshindi incident on Barapulla, case has been registered immediately and several teams constituted to w… https://t.co/Lzp4vO0jzP

— Delhi Police (@DelhiPolice) 1560069007000
In Video:Delhi: Bikers fire at news channel crew in national capital