Delhi Police Beef Up Security For Sunday's India-pak Match | Delhi News
It will be a big weekend for cricket fans. As Team India gets ready to face Pakistan in the World Cup match on Sunday, the Delhi Police is also gearing up to bolster security, because when it comes to India vs Pakistan, Delhi can't keep calm. Every time the two countries face each other on the cricket field, emotions run high and the police is taking extra precautions to stop these emotions from spiralling out of control on the streets.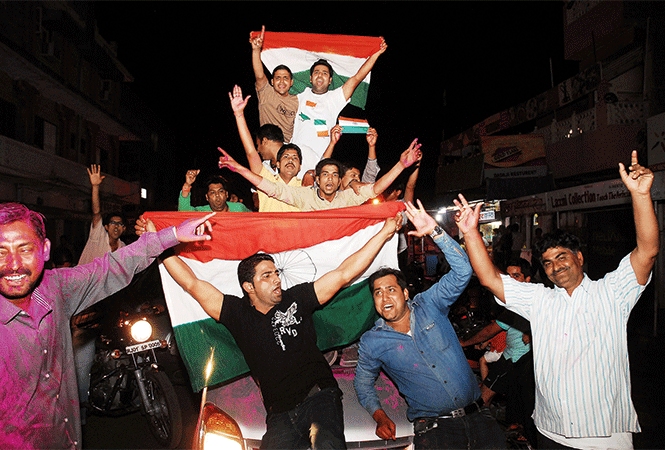 Post-match celebrations often see people out on the streets
Tight security outside restaurants, cinema halls screening the match
According to Delhi Police officials, from the security perspective, Sunday's match is the most important one, even bigger than the World Cup final. Madhur Verma, PRO, Delhi Police, says, "Cricket fans prefer watching important matches at restaurants and cinema halls. And for Delhiites, India vs Pakistan is certainly a very important match, hence we will be deploying teams outside all restaurants and cinemas in Delhi where screenings will be organised. Also, if the match is shown on the giant screens in CP, then teams will be deployed at these locations too." The decision on whether the match will be shown on the screens installed in CP will be made a day before the match by the Sports Authority of India and the NDMC.
A senior police official adds, "The last time the two teams faced each other was in the finals of the Champions Trophy in 2017, and then too, we had all the security measures in place. When it is India vs Pakistan, every sixer, every wicket matters. Emotions run high during these matches, and we have to be prepared for any untoward incident." The Delhi Police will also focus on areas like DU's North Campus and Munirka, where students from Afghanistan and Pakistan also stay.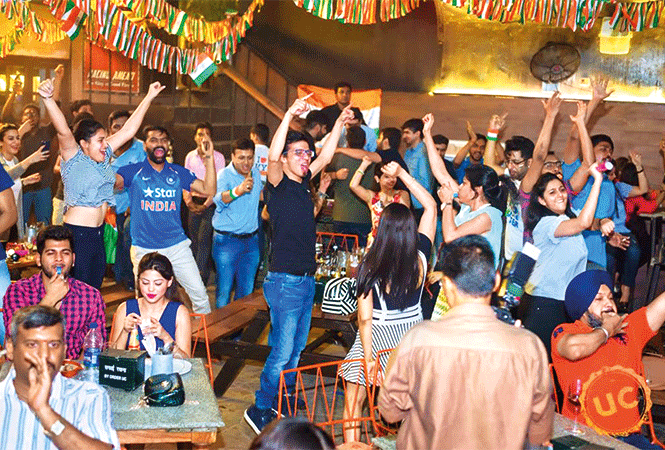 The police says there will be teams deployed outside venues screening the match on Sunday
People often celebrate at
India Gate
When it comes to the World Cup, India has an enviable record against Pakistan, and Delhi Police officials are taking security measures for post-match celebrations too.
Whenever India wins an important cricket match, especially one against Pakistan, people often head to India Gate to celebrate, carrying the tricolour on bikes and cars. They also shoot videos and take pictures with the landmark in the background. To prepare for that, on Sunday, the police is planning to restrict traffic on Rajpath and only pedestrians will be allowed. The police will also deploy teams near the giant national flag in CP, since that's another popular location for post-match celebrations.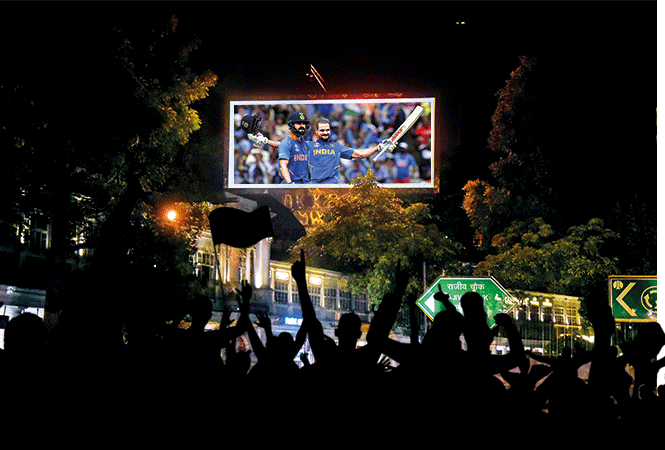 The match might be screened on giant screens in CP, for which extra police personnel will be deployed to maintain security. The police is also planning to restrict traffic on Rajpath