2 Men Who Attacked Tv Crew In Delhi Yet To Be Traced | Delhi News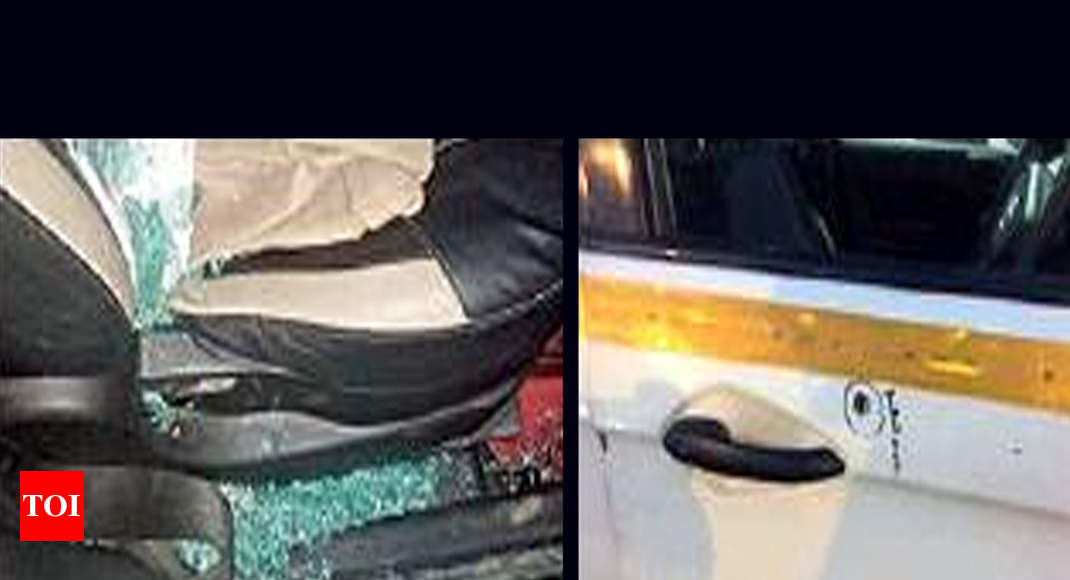 NEW DELHI: Police are clueless about the identity of the two bikers who had attacked the crew of a TV news channel on Barapullah flyway late on Sunday night. While some criminals from UP are on their radar, investigators are also scanning the footage from close to 100 CCTV cameras around DND and Sarai Kale Khan, the two probable points from where the suspects may have entered and exited the flyway.
In an FIR registered at Lodhi Colony police station, the TV crew said the man riding the bike was holding a pistol in one hand while balancing the vehicle with the other during the high-speed chase. DCP (crime) G Ram Gopal Naik said they had questioned at least 50 suspects on the basis of the description of the bike and the men given by the reporter and the cameraman. "We are in touch with the complainants regarding this and have taken a thorough brief from them," Naik said.
Sixteen teams from the southern range of Delhi Police and Crime Branch are on the job. A forensic team on Monday examined the cab used by the TV crew. The bullet holes indicated that the criminals had used a 7.62mm-bore countrymade weapon, an officer said. Police are also looking at the list of bikes stolen from the area.
On Monday night, checkposts were put up at the exit points of Barapullah flyway to check vehicles. The stretch has no CCTV coverage and portions of the road, especially near Humayun's tomb, remain unlit.
On Sunday, the TV channel crew had a miraculous escape when two men on a bike fired three shots at their car, two of which hit the vehicle. Police said they suspected it to be a robbery or carjacking bid.
The news crew had managed to shake off the attackers and reach a police picket near INA, south Delhi. However, the cops on duty there allegedly walked away after hearing their ordeal. The three policemen on picket duty at INA were suspended for not responding to the situation.