Businessman Loses Rs 45,000 At Cash Deposit Machine In Delhi | Delhi News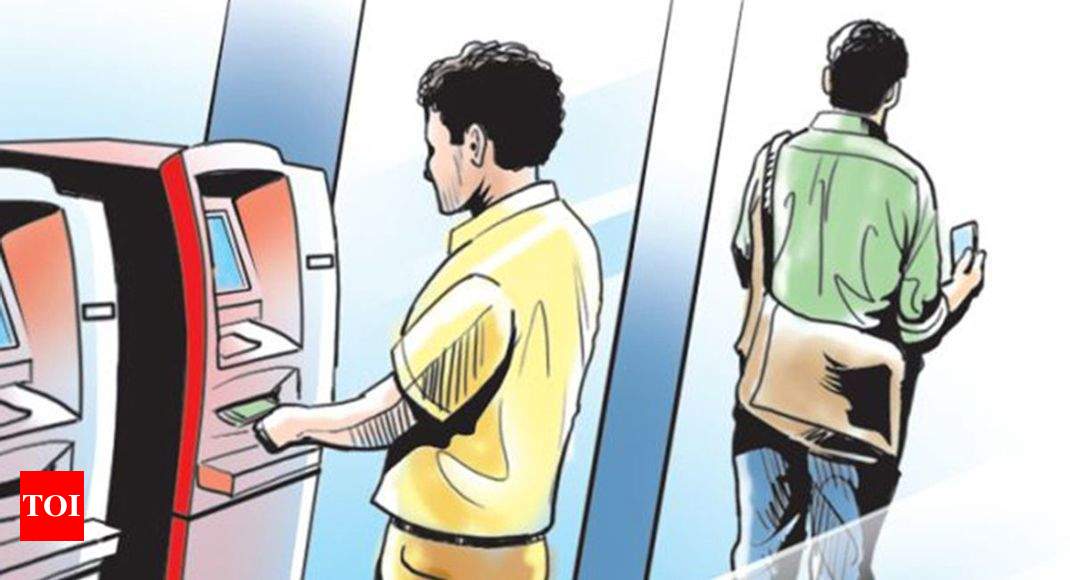 NEW DELHI: After targeting ATMs, fraudsters are now eyeing cash deposit machines installed by banks. A businessman from south Delhi recently lost around Rs 45,000 when he went in to deposit cash through a machine at a bank branch in south Delhi's Jangpura.
The victim, a resident of Pul Prahladpur, told cops that in May, he had gone to the bank to deposit the cash in his wife's account. "When I deposited the cash in the machine, I surprisingly did not get any message on my phone confirming the transaction. I received a slip from the machine but it did not mention the amount deposited," he said.
There was a long queue at the machine and the man standing behind the businessman asked him to hurry up and suggested that he should check with the bank if there was anything wrong about the transaction, the victim said.
When he subsequently went to the bank, he was told that the amount was not showing in his wife's account. The bank authorities also told him that the transaction was immediately cancelled.
On checking the CCTV footage near the machine, it was found that the man behind the businessman had hurriedly pressed some buttons on the machine after sending him away. The suspect had cancelled the businessman's transaction, collected the money and went away, the police said. It is also suspected that a few others standing nearby were part of the same gang.
A fraud case has been registered against unknown men at Hazrat Nizamuddin police station. The cops have taken the CCTV footage from the bank and are trying to identify the men involved in the con job.