Barapullah Ph-iii May Cross Last Hurdle In A Yr | Delhi News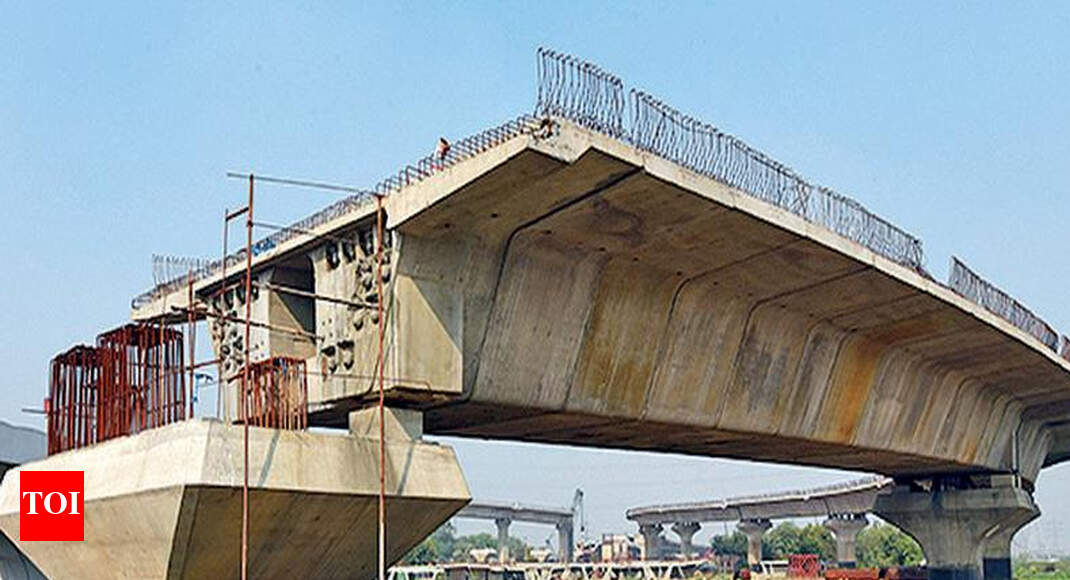 NEW DELHI: The last hurdle in the way of Barapullah Phase III, which will make the travel from Mayur Vihar I to south Delhi easy and faster, is likely to be cleared soon with the finalisation of the long-awaited acquisition of around seven acres of land.
The completion of the Rs 1,260-crore elevated road will connect Mayur Vihar Phase I and the neighbouring areas directly with the existing Barapullah Phase I at Sarai Kale Khan, making the around 9km journey to AIIMS signal-free, an official said. The corridor will let commuters bypass the congestion at Sarai Kale Khan and head directly for south Delhi.
The social impact assessment study, mandatory for any land acquisition, and the views of the expert committee formed by the lieutenant governor are in sync on the issue, said a source. The land will be used to erect pillars for the elevated road.
A report prepared by the district magistrate (Southeast) was recently submitted to the land and building department. "We have sought some clarifications from the district administration, which is expected to come in a couple of days. Then the matter will be forwarded to the LG for the preliminary notification through the law department," said an official.
The preliminary notification will be made under Right to Fair Compensation and Transparency in Land Acquisition, Rehabilitation and Resettlement Act, 2013. "The stakeholders who have objections can place them before the district magistrate and these are likely to be resolved in six months to one year," said the official. Once these are resolved, a final notification for the acquisition will be issued and the land will be handed over to the public works department (PWD).
The construction, which started in 2015, was scheduled to be completed in October 2017, but the acquisition of these 7 acres became a stumbling block. Nearly 70% of the work has been over.
The 3.5km elevated road is being constructed across the Yamuna floodplain at the Mayur Vihar end and have several farmers with temporary settlements in patches. A few farmers had demanded around Rs 7 crore per acre as compensation, which was considered unreasonable by the authorities. The social impact assessment has found that the project will affect the farmers' livelihood and has recommended due compensation and rehabilitation.
"Everything has been sorted now and objections will be considered after the preliminary notification," said an official.