Three Nigerians Arrested For Matrimonial, Job Frauds | Delhi News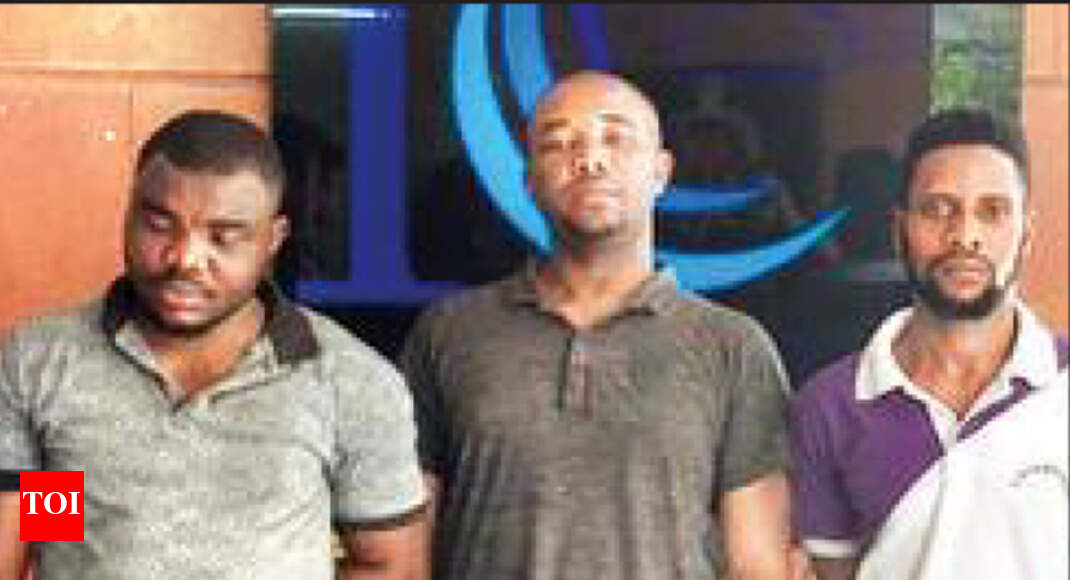 NEW DELHI: Three Nigerian men who duped over 200 people across the country were arrested on Friday. All three — Franklyn Chinedu Uzowuihe (32), Ukegbu Emmawuel Chigozie (40) and Samuel Chizoba (34) — had come to India for three months and had been living on expired visas, police said.
Following multiple complaints, police on Friday raided their flat and found that they had been using various modus operandi to con people. While scanning through their mobile phones and laptops, they discovered over 50 fake profiles of men and women on matrimonial websites.
Police said the gang used to first download random images from the Facebook and make fake matrimonial profiles. To target women, they would pose as NRI doctors and engineers, while for men, they would create profiles of women living in the West. The gang used virtual numbers with +1 (US) and +44 (UK) ISD codes. They even made their women friends to talk to the targets posing as genuine profiles.
After talking to the targets for a few days, the accused would send them gifts. Later, they posed as Customs officers and asked the targets for fees to release their parcels.
In the latest incident, a complainant approached the Delhi Police's Cyber Cell claiming that he was duped of Rs 2.5 lakh by a man, who posed as a Customs officer and charged him the amount as various fee to get his parcel released. Following the complaint, a team led by ACP Aditya Gautam started tracking the phone numbers and the matrimonial profiles that had contacted the victim.
They tracked down the number to the flat in NCR and raided the apartment where the men were staying and nabbed them. During interrogation, the cops found out that the three men had entered India four years ago, but did not return. They also seized two fake passports and some pamphlets from them.
The accused told the cops that they had been cheating several people by running a fake consultancy service helping to get visas as well. They even duped people by promising jobs in Canada and Gulf countries.